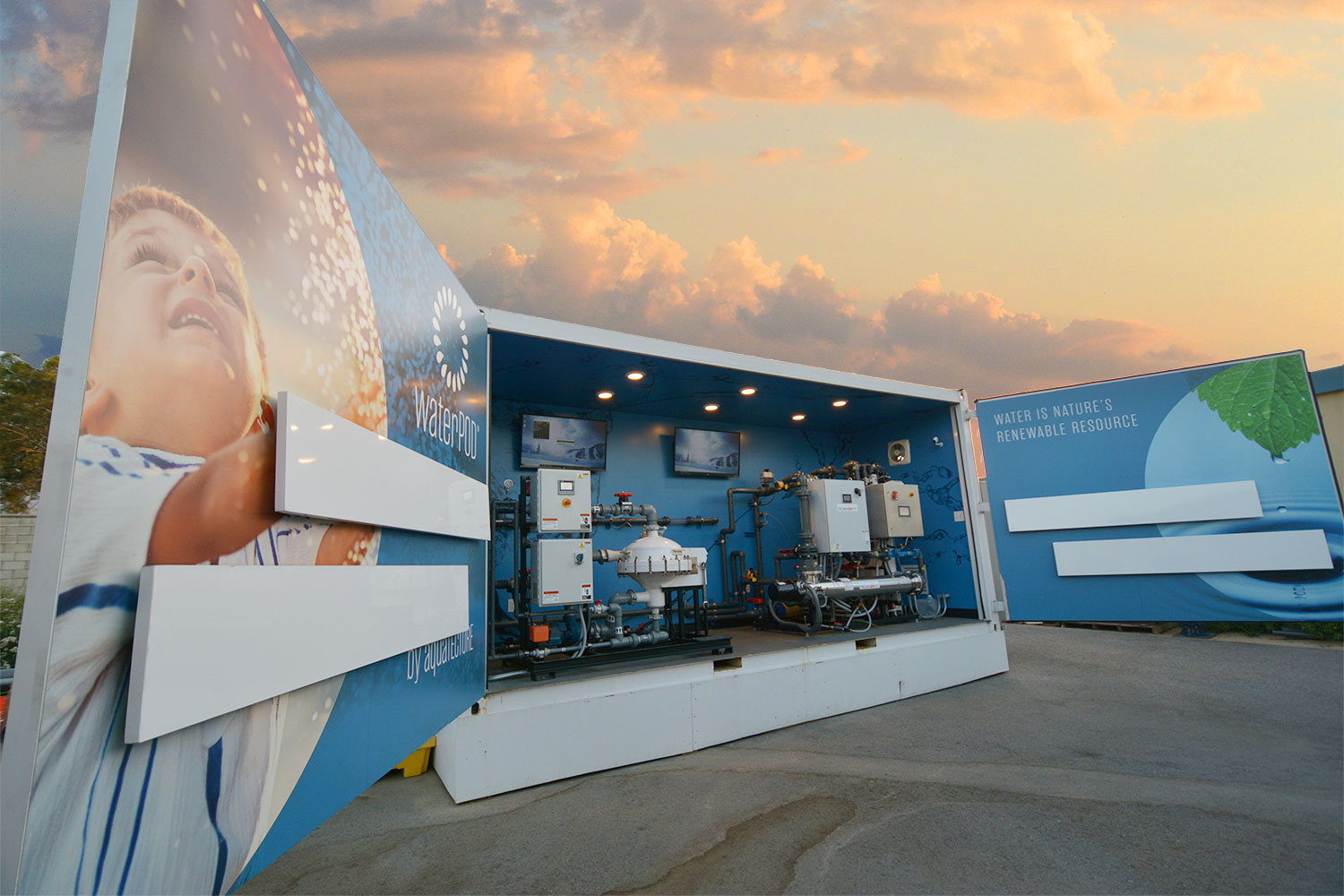 aquaTECTURE LLC is a national, full-service water and wastewater solutions provider based in Los Angeles, California with expertise in water technology, financing, and operations. Our waterPOD team delivers turnkey, distributed drinking water, wastewater, and greywater reuse installations, managing the entire process including design, engineering, construction management, financing, contracting, and operations. The waterPOD team of developers, financiers, engineers, and operators have a proven track record of deploying distributed water treatment assets where they are needed most.
waterPOD technology represents the culmination of over four decades of wastewater treatment technology innovation – leading to best-in-class, low energy, cost competitive, and easy-to-maintain systems that can be operating just days after delivery. Our clients range from high-rise mixed-use developments to municipal installations to mobile home parks and everything in between. Designed with the customer in mind, waterPOD systems can operate efficiently under intermittent flows and fluctuating conditions so that you never have to worry about how the system will operate during a drought, with changes in owner occupancy, or with changes in outdoor temperatures.
Importantly, our team understands both the practical and aesthetic needs that are required for any waterPOD reuse installation. Our goal at aquaTECTURE is to meet your needs while also ensuring that any installation can be displayed as a showcase piece, solidifying our clients' commitment to the relationship between water treatment systems and design excellence. Wastewater reuse is our passion and ensuring that your installation is seamless is our number one priority. waterPOD systems are Title-22 approved, San Francisco Article 12C compliant, and we are a pre-approved vendor with the San Francisco Public Utilities Commission.